The Regional Skills Training (RST) Ticket and Licencing Program offers training under the following qualification:
AHC32822 Certificate III in Rural Operations
This course is best suited for students who are:
Experienced in aspects of the Primary Production sector but need to update licenses, tickets or want to learn some new skills
New entrants to the Agricultural or Civil Construction industries
Students participating in this course have the opportunity to upskill, gain tickets and develop a safe system of work. This program is suited to all sectors across Primary Industries as well as the Civil Construction industry.
Students will cover core topics of Work Health and Safety and Environmentally sustainable work practices as well as a selection of industry relevant topics such as:
Mobile plant operation including:
Land forming machinery and equipment
Front end loader
Telehandler
Skid Steer
Excavator
Backhoe loader
Operating machinery and equipment such as:
Broadacre sowing
Chemical application
Specialised machinery and equipment
Working at heights and confined spaces
During the enrolment process RST staff will work with you to develop a training plan that targets your areas or skill development and the needs of your business.
Other topics
Chemical accreditation
First aid
Forklift
Quad bike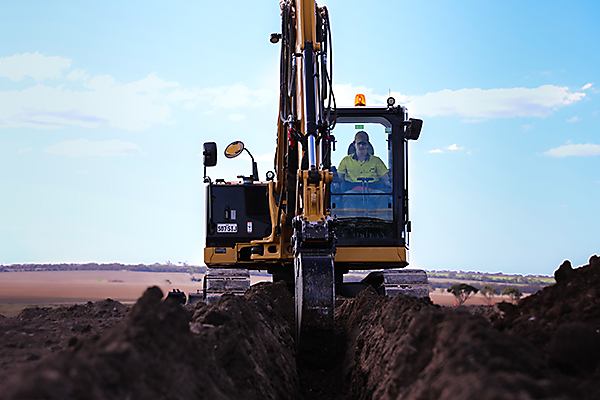 RST travel to deliver our training wherever our students can easily meet. Workshops are delivered on farms and other venues local to you. RST's head office is located on a broadacre farm based on the Yorke Peninsula and students are invited to visit the farm to gain additional competencies in machinery that may not be readily available on their own property.
RST understands the busy times around seeding and harvest and we structure our training around these busy times.
You can enrol and commence your training at any time.
By attending all scheduled workshops and completing all assessments a course should take between 18 months and three years to complete depending on your needs and work commitments. You are able to attend workshops and complete tickets at your own pace.
Please refer to the course fee sheet for information on fees and charges as well as concessions that may be available.
It will help me be employed into my dream job and have a bigger understanding of Agriculture.
Thanks to my studies through RST I have developed such a broad range of in-depth knowledge, physical skills and most importantly confidence in my work. My employees, family, surrounding peers can notice the differences in my work, and for that, I thank RST!
I found my experience with RST helpful and rewarding and gained skills that I still use to this day.
RST offers a wide range of learning opportunities and the staff, teachers and lecturers are extremely helpful and were always available to assist you when needed.